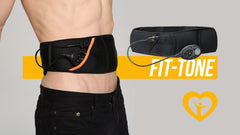 TONING TECHNOLOGY FOR YOUR ABS!
Using The Fit-Tone in conjunction with your dedication to Diet, Nutrition, and Exercise will help you achieve your goals of a tighter, more attractive stomach. The Fit-Tone does not remove inches of fat but it tones, tightens and strengthens your stomach muscles.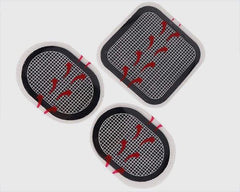 BE SURE TO REPLACE YOUR GEL PADS ABOUT EVERY 30 SESSIONS TO ENSURE OPTIMAL RESULTS.
Our Gel Pads are EMS devices that are applied to the back side of the different Fit-Tone  Core Belt. When you are ordering your Fit-Tone  Core Belt, you may order more Gel Pads to be sent with your order. We recommend adding an additional 2-3 sets to your initial order.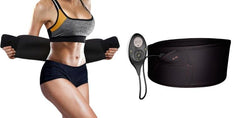 SMART DEVICE THAT ACTIVELY TONES YOUR ABS - WHILE YOU DO OTHER THINGS!
FDA Cleared for Toning, Strengthening and Firming Abdominal Muscles;Medical Grade Abdominal Toning Technology for Men and Women;Fitness Demonstrated Results You Can See and Feel In Just Weeks;